An evening with Philip Treacy
7 February 2015, Saturday 03:00
Erarta Museum of Contemporary Art will host an evening with a legendary British hat designer Philip Treacy on February, 7.
Philip Treacy creates amazingly beautiful and original hats that have made him famous all over the world. The designer constantly experiments with palettes and shapes, using for his works feathers, artificial and natural flowers, various plants, plastic, metal, fur, textile, electrical devices and so on.
At the meeting you will have a chance to talk to the maestro personally, to ask him questions, and possibly to discover the secret of his talent and success. The price of the ticket includes a visit to the exhibition, which was specifically brought for the Russian connoisseurs of haute couture. More than one hundred unique items and 75 hats, belonging to the British Royal family, Hollywood celebrities and particularly designed for the leading fashion houses such as Chanel, Givenchy, Umbro, and Valentino.
Among his clients there are world royals, including the ruling dynasty of the UK; Hollywood celebrities, including Sarah Jessica Parker; pop stars, including Madonna; successful businessmen and the world's leading fashion houses such as Chanel, Givenchy, and Umbro.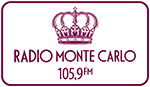 Meeting will be held in English with translation. Early arrival to the meeting will give you free access to the exhibition by Philip Treacy on 7 February.