Erarta Prize is an annual contemporary art prize, the first one of its kind to be judged by the viewers rather than by a closed board of experts. This premise is consistent with Erarta's core philosophy: art is being created by the artist, but it is the viewers' perception that makes it truly powerful. This sets the Erarta Prize apart from other art prizes, reflecting the key principles of Erarta Museum:
any work of art is a product of joint effort of its creator and the viewer, thus making the viewer a vital part of the creative process;

art speaks to everyone, and not just the professional community;

sharing becomes the spirit of the present time, and contemporary art should keep up with it;

it is more important to love art than to be able to judge it according to generally accepted criteria.
Helping people to grow to love contemporary art is a crucial part of Erarta Museum's mission. In keeping with it, Erarta encourages the viewers to select their favourite artwork according to their own choices and preferences. Erarta Museum acts as the curator of the contestants' exhibition (by selecting the exhibits and staging the actual show), but neither takes part in determining the winners nor invites other experts from the professional community to do so.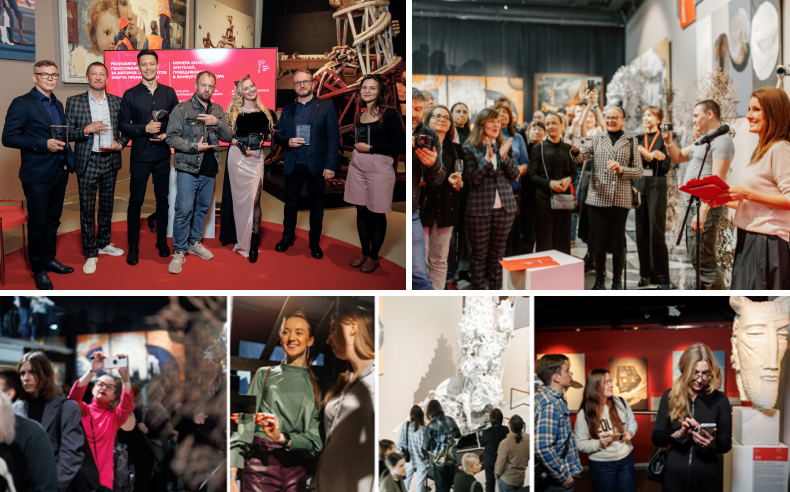 Launched in 2023, the project was justly awarded the title of Project of the Year in the Arts Category by the Delovoy Peterburg daily business newspaper. The 2023 Erarta Prize nominees exhibition was held from 9 February through 11 June 2023: the total prize value of 3.2 million rubles was divided between artists (2.5 million rubles) and viewers (700,000 rubles). The 2024 Erarta Prize will be awarded next year, with the total prize money for artists increased to 3.5 million rubles.

During the current open call (from 5 September through 15 October 2023), artists can submit their entries for the 2024 Erarta Prize with a total prize value of 3.5 million rubles. The nominees' exhibition will run from 8 February through 8 June 2024. Erarta Museum encourages all artists to take an active part in the competition – this is going to be unmissable!
The call for entries for the 2024 Erarta Prize is now open! Make sure to apply by 15 October so as not to miss your chance to win a share of the 3.5 million rubles in prize money.
learn more