Victor Remishevsky. Kronstadt
17 April 2021 — 06 June 2021
Erarta Museum presented an exhibition by Victor Remishevsky – a reinvented vision of the city of Kronstadt spanning the entire history of its existence
A project dedicated to the centenary of the Kronstadt rebellion

Concise and profound visual metaphors encapsulated in readymades

Atmosphere of stalwart contemplation tinted with the anxiety of facing the continuous flow of time
Kronstadt – surrounded by the sea, pierced by the wind, suffused with memories, immersed in oblivion. Its cast iron pavement, however, bears witness to many events: Russian naval glories, the city's fate as the marine gate of St. Petersburg, and the martyrdom of the Kronstadt rebels in the spring of 1921. It was the time when the Baltic Fleet sailors – 'the pride and joy of the revolution' – gathered in the Anchor Square, the local place for public meetings, and voiced demands for democratic freedoms and cancellation of the War Communism policy. The exhibition at Erarta is dedicated to the centenary of this tragedy.
Victor Remishevsky's concise and profound visual metaphors are based on readymades: cast iron pavement slabs, munitions boxes, pieces of barbed wire, shell casings, depth charge containers. Within the exhibition space, they turn into art objects, functioning as cultural ciphers of a time long past. The exhibition is not a literate recreation of the tragic events of more than a hundred years ago: rather, the artist aims to convey the spatial memory, the spirit of the city through a carefully assembled reinvented vision of Kronstadt spanning its entire history.
Triggering a free flow of associations, the show turns into a special space in which even the objects and paintings created by the artist look like authentic historical artefacts. The place rings with restrained grief and stalwart contemplation tinted with the metaphysical anxiety of facing the continuous flow of history. Meanwhile, the multimedia Kronstadt clock – a kind of intangible monument to the casualties of the 1921 rebellion – keeps calmly registering the fleeting moments . . .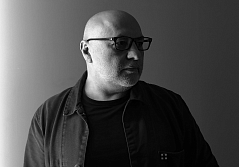 about the artist
Born in 1957, Victor Remishevsky is living and working in Kronstadt. Victor is a member of the Russian Union of Artists and the St. Petersburg Creative Union of Artists (IFA). His preferred media are painting, drawing, artist's book, readymade, installation, and object. Victor Remishevsky took part in numerous exhibitions and art fairs in Russia and abroad. His works are in the collections of the State Hermitage Museum and State Russian Museum (St. Petersburg), Vladimir Mayakovsky State Museum (Moscow), Princeton University Library (Princeton, US), MoMA (NYC, US), British Library (London, UK), Van Abbemuseum (Eindhoven, Netherlands), and in other national and international collections.