Philippe Shangti. Flavour of Sensuality
26 March 2021 — 25 July 2021
Erarta Museum presents an exhibition by the French artist Philippe Shangti exploring human vices and their strange appeal in the modern world
Controversial visuals juxtaposing beauty and violence

Aesthetic approach to dealing with challenging issues on the current agenda

Creator of The Future Is Now, one of the 10 must-see projects of the 58th Venice Biennale
More exciting details about the show will follow soon — stay tuned to our website erarta.com and Erarta's social media for updates.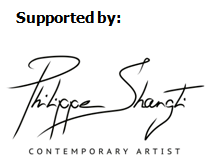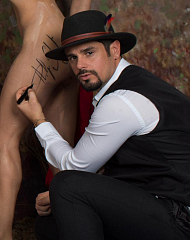 about the artist
Philippe Shangti is a multidisciplinary artist who expresses himself in photography, sculpture, video, painting and even live performance. At the beginning of his artistic journey Philippe Shangti settled in the city of Saint-Tropez. It is this 'city-muse' which inspired the artist's first revolts.
In 2019, Philippe Shangti was selected to represent the Principality of Andorra at the 58th Venice Biennale. His monumental project, The Future Is Now, aims to demonstrate that the behavior of mankind today irreversibly determines the world of tomorrow. The international press and art players have ranked the Andorran pavilion — and Philippe Shangti's work — among the 10 must-see pavilions of that Biennale.