Ducati Style
15 February 2019 — 16 June 2019
Erarta Museum proudly presented the first exhibition of Ducati motorcycles in Russia, a story of the immaculate Italian style and passion for speed
Ducati 959 Panigale. Courtesy of Ducati Motor

Ducati XDiavel S. Courtesy of Ducati Motor
16 motorcycles, including the iconic models, bicycles, drawings, design concepts, as well as photographs and videos, will be on display at Erarta from 15 February through 16 June 2019.
Ever since the Italian manufacturers Ducati produced their first motorcycle in 1949, their creations have remained the paragon of outstanding design, always one step ahead of all latest trends. Motorcycle racing enthusiasts can rave for hours about the two-cylinder L-twin engines, the innovative valve actuation system, the desmodromic valve design, and many other technical solutions which leave Ducati's rivals far behind on the world's race tracks. However, the primary focus of the exhibition staged by Erarta Museum will be on the signature style and unique aesthetics preferred by the hundreds of thousands of Ducati fans across the globe.
No country is so closely associated with the concept of style as Italy with its Armani, Fendi and Versace fashion houses, Ponti, Sottsass and Zanussi furniture and interior design items, and of course Ferrari, Lamborghini and Alfa Romeo motor vehicles. Ducati stands among these greats as the epitome of exquisite taste while managing to stay unrivalled among motorcycle manufacturers. Ducati sees the Italian style as the combination of two main principles: effortless elegance and compactness, both in terms of actual size and overall appearance. For several decades Ducati has been championing beauty based on the simplicity of form, attention to detail, and superior quality standards.
Each new Ducati model is the handcrafted result of a rigorous and inspired effort akin to those seen in artist studios. Over a span of more than 1000 days designers and engineers pore over drawings, 3D models and prototypes, trying to tackle the seemingly impossible task: to steadfastly adhere to the guiding principles of Italian style while managing to excel themselves as far as the aesthetic value of components and performance quality are concerned. For instance, they go to great lengths to ensure that the new component parts weigh less than ever before. Ducati designers take particular pride in the fact that an apparently minor reduction of several grams in each nut and bolt often cuts the overall weight of the motorcycle by up to 10 kilos!
All these efforts make Ducati motorbikes easily stand out on any track: their functional features and excellent technical performance are accentuated by clear lines and solid colours, while their defiantly aggressive image is complemented by seductively streamlined forms. Such Ducati mainstays as Diana, Darmah, Pantah, Scrambler and Paso became the all-time models of premium Italian style, whereas the classical Monster, 916 and Multistrada have set the innovative standards benchmark in their class. It is worth noting that Ducati masterminds have carefully engineered not only the look, but also the unique sound of their creations: the brand of the approaching motorcycle can be easily recognized long before it comes into sight.
The Ducati exhibition at Erarta Museum will not only take the viewer on a journey of style, but also narrate the story of a dream conceived in 1926 in the Italian town of Bologna. Visitors will learn how the family business started by Antonio Cavalieri Ducati and his three sons (Adriano, Bruno and Marcello) as a relatively small radio components factory eventually turned into a world leader of the essentially different industry and holder of the highest number of SuperBike World Championship wins. Now a globally established group, Ducati supplies motorcycles to more than 26 countries, boasts an unmatched number of motorbike racing awards, and ranks first in the private ratings of such champion racers as Lucchinelli, Roche, Polen, Hailwood, Falappa, Corser, Fogarty, Bayliss, Stoner, and Capirossi.
The "Ducati Style" exhibition at Erarta Museum is a backstage pass into the exciting world of luxury design and top speeds bound to transfix even those who — as yet — think that motorbikes are not really their thing. The show will feature the iconic models of Ducati motorcycles and bicycles, drawings and design concepts, as well as photos and videos telling the story of a modest dream becoming impressive reality.
official partners of the museum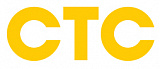 СТС
СТС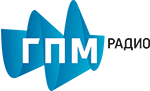 ГПМ
ГПМ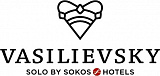 Vasilievsky
Vasilievsky